Time – allowing memory to have a specific connotation, while encapsulating an everlasting moment for each of your travel journeys. A timepiece silently acts like a messenger, recording those priceless, fleeting moments and passing it on to be etched into history forever.

The Best Travel Companion, in the Victorinox Maverick
A good quality timepiece plays an important role in your travelling journeys – be it challenging the adventure of your lifetime, participating in water activities, having fun in the snow, or just beating the crowd to catch the train. A high-precision and durable timepiece will help to manage and ease your mind in such situations, allowing you to experience a more meaningful journey whenever, whatever.
The Victorinox Maverick features a sporty, elegant design and practical functions. This timepiece recently journeyed with Desmond Tey to Switzerland, where both man and timepiece had the adventure of their lifetime visiting the Swiss Alps. The Victorinox Maverick complemented Desmond's masculine personality and travelling style – even high up in the chilly, snowy mountains, Desmond had no problems relying on his daily companion to read the time clearly and precisely.
The navy blue Victorinox Maverick houses a Swiss-made quartz movement, with its Swiss- made case crafted from 316L high-grade stainless steel. Its triple-coated anti-reflective sapphire crystal adds on a real sense of durability to its dazzling style.
With elegant and versatile blue as its theme colour, the timepiece did not fail in its characteristic to represent a man's fortitude and maturity. Adding on to its dynamic style is the genuine rubber bracelet, while its 43mm-diameter large case has a unidirectional rotating bezel. Staying true to its brand philosophy and signature design, it also features military time and is water-resistant for up to 100 meters.
What does a Timepiece mean to a traveller?
"Many people today may use their mobile phones to look at the time. But for me, my watch is my must-have when I travel. As compared to taking out my mobile phone to look at the time, it is so much more convenient to have a watch on my wrist; a watch strapped to your wrist also can't be stolen easily. Watches with different time zones on it adds on to the plus points because in one glance, you can know the time difference in your home country and the country that you're traveling in – one less thing to adjust other than your jet lags! Meanwhile, for a diving enthusiast like me, a diving watch is definitely my first choice!" - Desmond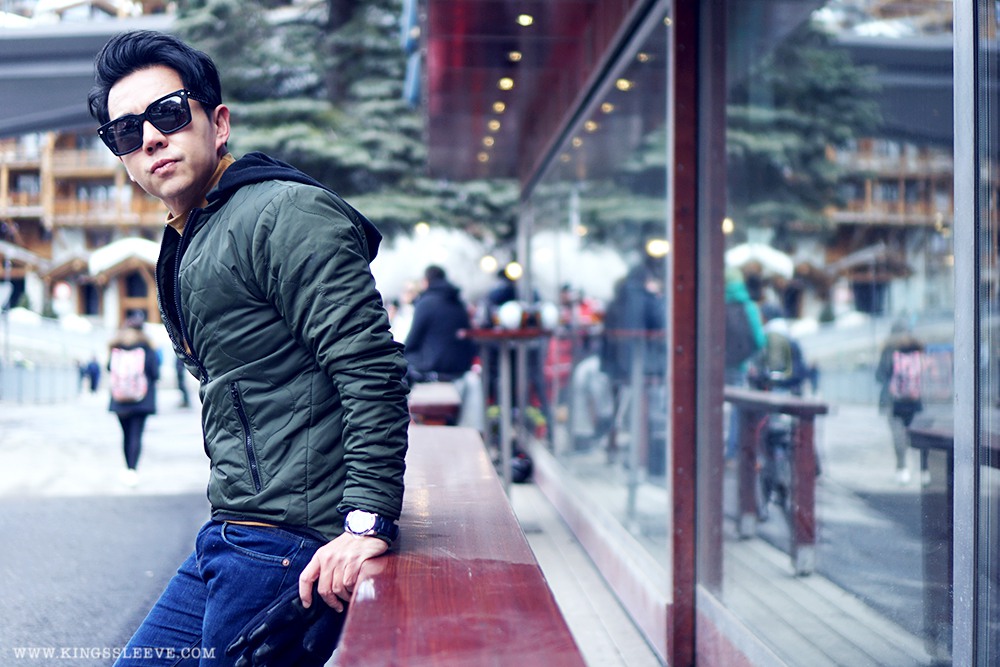 What does Time mean to a traveller?
"Today's modern lifestyle is so fast-paced that it calls for us to treasure and manage time, our time, properly. Being punctual is an essential quality for us contemporary people. To me, a person who is punctual shows that he respects time, is meticulous and take thing seriously. This further show when you travel together, because you not only respect your travel companion, but also appreciate the time spent together so as to not miss out on the significant moments during the journey." -Desmond

Brand Story
The Victorinox brand has a rich-old, 134 years of heritage. Founded in 1884, the Victorinox brand started with the manufacturing and production of authentic Swiss Army Knives. Later in 1979, it turned into a family business and was named Victorinox AG.
Adding on to its renowned, diversified range of Swiss Army multi-purpose knives, cutleries, fragrances and luggage pieces, the brand also started to develop timepieces from 1989 and has been successfully doing so for 30 years. One of its signature and famed master timepiece is the I.N.O.X, which is renowned for its extreme ruggedness and durability. Victorinox's timepieces are manufactured in the Swiss Jura. The brand is committed to produce high-quality and attention-to-detail, contemporary timepieces, and strive to continuously innovate products which its customers value as true companions for life.
---