Life has infinite variables but as long as one can bravely face life's challenges and stick to one's decisions, all problems will prove to be just a stepping stone to one's growth in life. As we pursue success, we can see the desperation and hardship we went through in the past but as we look to the future, we can see a clearer path and our eventual success. That was how it was for 40-year old Frederick Lee.
Frederick Lee made his debut in the showbiz industry when he was 28 years old and he has been in the industry for 12 years now. Due to his age when he first started, he faced many challenges in his work but he was convinced that the challenges were blessings in disguise for him to hone his skills and strengthen his will. He knew that success cannot be achieved in a single day and he did his best to accomplish his goals.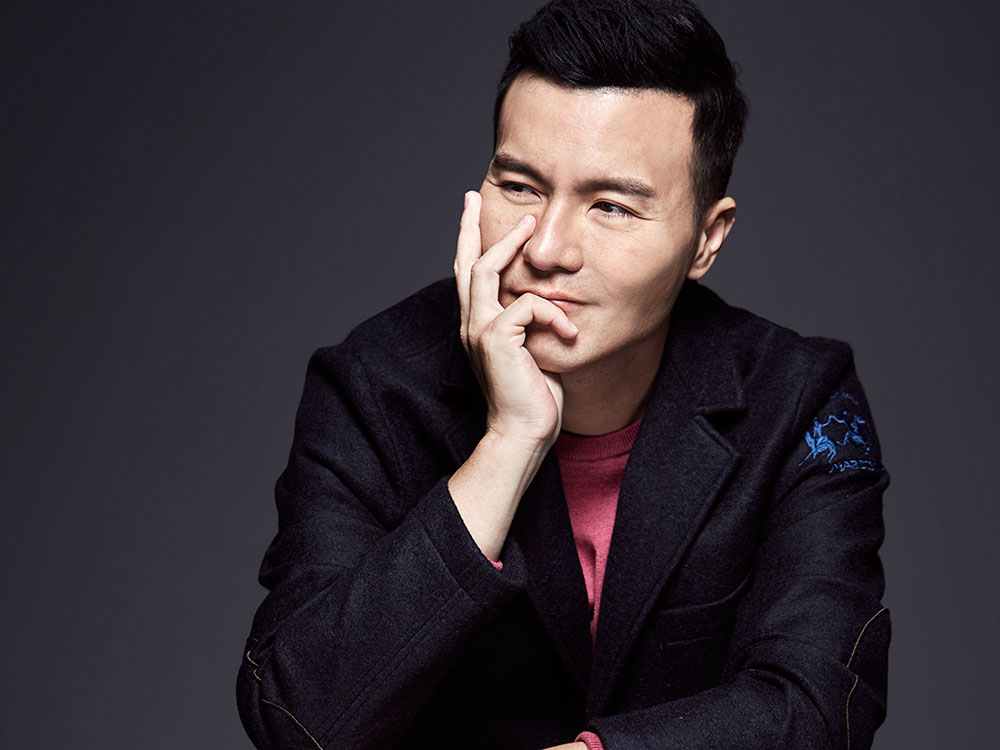 Q:What is the turning point in your life?
The biggest turning point in my life was when I gave up nearly six years of interior design work to work in the showbiz industry. I think that was the craziest choice I have ever made in my life. I encountered many setbacks in the showbiz industry and the pressure of being labelled as Lee Meng Soon's brother, but it also presented me with many opportunities. While I want to make my brother proud, I also want the community to view me as myself. I don't want to be compared with my brother but I am also grateful for the opportunities that he has given me.
Q:How do you make yourself stand out in the showbiz industry?
By being myself. That is the best way to stand out. If we imitate others, then we lose our personal style.
Q:You won the Golden Award, what does that mean for you?
That was a great test for me, I'll just have to continue to be better in the future. I never thought of winning so I was very surprised when I won. I think 'learning' is definitely a lifetime's work.
Q:What do you think is the characteristic of a successful man?
Rational thinking. If we maintain a clear head and think rationally, we'll be able to make the right decisions.
Q:What is your definition of success?
I don't think we can ever define success. Every growth is an achievement. In life, there are many tests so success is not permanent. It can be taken away any time in life.
Q:Share your life's motto.
No matter how good you are, or how talented you are, if you are not humble enough to accept criticism from others, then you are not good enough. To me, the eagerness to learn and modesty are the two keys to success!
Q:How do you improve yourself?
I like to chat with my friends as I like to 'read' other people. Everyone is a book and each page is his own growth in life, so I like to learn from them. My life is inspired by their stories.
Q:What are your interests?
I like to stay at home when I'm not working as I enjoy the quiet and the slow pace of life. I also like to travel, especially to beaches to relax.
Q:What are your requirements in life?
I am a little over the top, some may say I have borderline obsessive-compulsive disorder. I like to be well-organized. Many people seem to think that my skin is well-maintained but I'm actually very lazy. My secret is that I love being clean.
Q:The most indispensable thing in life?
Being in a happy mood. Every problem and unpleasantness will pass eventually. We just have to either 'face it' and 'accept it', and to not let bad emotions affect our health.
Q:Turning 40 is a new stage in life; are you satisfied with your life at present?
I'm young at heart (laughs). To be honest, I'm not very satisfied with my life currently, as I used to imagine that I would have started a family and living life more affluently when I am 40 years old. But now, I think that learning to relax is more important. I have been too stressed out for the past 10 years, from emotions to work to having no stable income, so at this stage, I just want to relax and enjoy my life.
Q:The greatest satisfaction of life?
Being busy with work. I want to be able to achieve my ultimate goal in life in the next decade – retirement! (Haha!)
interview&text | Irene
styling | Alison Law
photography | Xerxes Lee @ Awesome Image
grooming |Marcus Chuah
---
Further Reading:Eddie Chan: Dreams and Setbacks